Port Townsend Muffler & Fabrication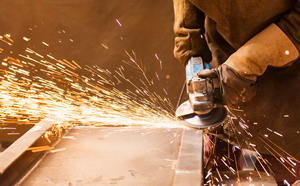 Port Townsend Muffler & Fabrication includes work on
handrails
gates
fences
i-beams
support columns
stainless sheet metal
ironwork, and
new construction.
We also do steel sales and fabrication, stainless tips, and welding.
If there is work in fabrication that you need done, we can probably do it!  Give us a call today!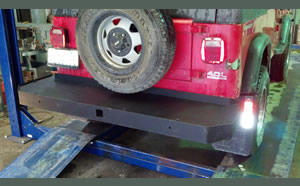 Port Townsend Muffler & Fabrication offers the best custom service in hitch repairs for
cars and trucks
boats
horse trailers
fifth-wheel trailers
utility trailers and more.
We build, construct and repair custom trailer hitches.  We also install trailer hitches and build small utility trailers.
We have the experience and expertise to get the job done right! 
Call today with your project!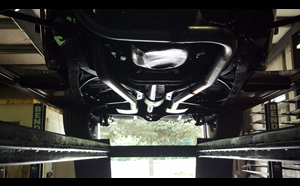 We install mufflers, Catalytic Converters, and do Fine Custom Exhaust Work On Vintage Autos.  We also do High Flow Turbo Exhaust Systems.  We also carry a selection of  flat bar, angle, rounds and plate steel. Some aluminum and stainless also.
We can meet all your muffler needs.
We believe in quality work at an affordable price, and have mufflers and exhaust systems for all makes and models, from vintage to late model cars and trucks.
Lifetime Warranty mufflers available.
We specialize in custom hi-flo exhaust for performance and fuel economy.
We use the highest quality aluminum coated tubing, mufflers and catalytic converters, and have a great selection of stainless tips.